Workshops
Making glue laminated wood.
LES CHARPENTIERS DES ALPES ET PROVENCE are glue laminated manufacturers so they can produce a very big range of sections from a plain straight beam to more complex arches beams with variable inertia.
Straight beams
Vaulted beams
Arches
Poles (circular or ogival)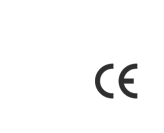 Our glue laminated wood is certified by ACERBOIS GLULAM and the label CE which guarantee its high quality.
---
Testing laboratory
The wood we use is tested several times during the making. First we test the timbers at each delivery and we control their dampness rate and their mechanical resistance. Then we test the resistance of the butt-joints.
Morever twice a year our production is controlled by independent testing centres such as CSTB or CTBA.
---
The cutting
LES CHARPENTIERS DES ALPES ET PROVENCE have only one mission: the quality of their carpentry that is why all our workers are talented carpenters who love their job and who are proud of their realizations.
Thanks to air conditioned and well equipped workshops : 4500 square metres, we can assemble the main parts of our framework (beams - poles - roof timbers).
Highly complicated structures
With our know-how and technicality we can build the most complex types of carpentry.